Los últimos artículos visitados
Agua cristalina
Price:
30,00 EUR


Ref:

AKIN-8043


Manufacturer:

AK Interactive


Family:

Scenery


Approximate weight:

0.40 kg - 0.88 lb


Description:

Resin Water
A low odor, 2 part component epoxy resin that simulates crystal clear water for miniature, dioramas, vignettes, etc and other hobbies. It includes 2 syringes and instructions in the box.
It does not shrink and nor leaves bubbles. High quality product completely transparent that can be thinned if desired.
Mix resin and hardening agent in 2:1 ratio an let dry for 24 hours.



Relacionados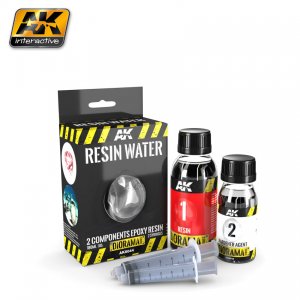 Agua cristalina
Agua cristalina
Especificaciones
Una resina epoxy de 2 componentes de bajo olor que simula agua cristali
...[+]