Los últimos artículos visitados
H.M.S, Warspite Queen Elizabeth
Price:
66,60 EUR


Ref:

ACAD-14105


Manufacturer:

Academy


Family:

Boats 1/350


Approximate weight:

1.13 kg - 2.48 lb


Description:

Queen Elizabeth Class H.M.S, Warspite
HMS Warspite was a Queen Elizabeth-class battleship of the British Royal Navy. During World War II Warspite gained the nickname "The Grand Old Lady" after a comment made by Admiral Sir Andrew Cunningham in 1943. Warspite and the other vessels in her class were advocated by Admiral Sir John 'Jackie' Fisher, and Winston Churchill, then First Lord of the Admiralty. She served in both World War I and World War II, earning the most battle honours ever awarded to an individual ship in the Royal Navy, including the most awarded for actions in the Second World War.
Relacionados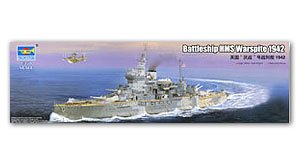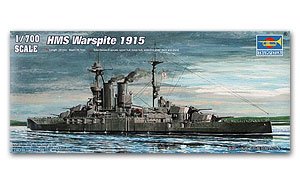 HMS Warspite 1915
HMS Warspite 1915
Caracteristicas
Modelo a escala 1/700 de la marca Trumpeter para montar y pintar.
...[+]
ECOMODELISMO, S.L.
Calle La Rioja 4 trasera
Tel.: +34 948 259 951
31008 PAMPLONA (Navarra) Spain
| Contact with ECOMODELISMO.com | On Us | Policy of Privacy | It registrese | Sitio web desarrolado por Accesible, s.l. |