Los últimos artículos visitados
Imprimador negro
Price:
6,90 EUR


Ref:

AKIN-757


Manufacturer:

AK Interactive


Family:

Several


Approximate weight:

0.20 kg - 0.44 lb


Description:

Black primer and microfiller
Ultrafine high quality auto-leveling grey primer, with supeb gripping force
and durability. It can be diluted with AK470 Xtreme Cleaner/Thinner, although
it is ready to be immediately applied by airbrush. For cleaning, we
recommend the use of AK470 Xtreme Cleaner/Thinner.
Recomendamos con este art�culo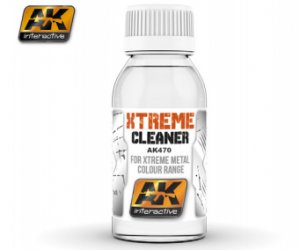 Xtreme Cleaner
Xtreme Cleaner
Caracteristicas
Limpiador de alta calidad para nuestro catálogo de pinturas Xtreme Metal.
...[+]
Relacionados
ECOMODELISMO, S.L.
Calle La Rioja 4 trasera
Tel.: +34 948 259 951
31008 PAMPLONA (Navarra) Spain
| Contact with ECOMODELISMO.com | On Us | Policy of Privacy | It registrese | Sitio web desarrolado por Accesible, s.l. |