Los últimos artículos visitados
Iniciacion a el Aerografo
Price:
12,00 EUR


Ref:

AKIN-652


Manufacturer:

AK Interactive


Family:

Dvd


Approximate weight:

0.20 kg - 0.44 lb


Description:

Airbrush Essential Traning Pal DVD
This is an initiation DVD to give the first steps with a double action airbrush,
how to clean, basic maintenance, basic use To help the novel modeler to keep away his fears to use this tool. 57 min. In English narration with Spanish and English subtitles. NTSC.
Recomendamos con este art�culo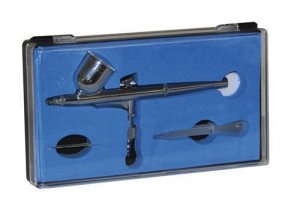 Relacionados
ECOMODELISMO, S.L.
Calle La Rioja 4 trasera
Tel.: +34 948 259 951
31008 PAMPLONA (Navarra) Spain
| Contact with ECOMODELISMO.com | On Us | Policy of Privacy | It registrese | Sitio web desarrolado por Accesible, s.l. |