Los últimos artículos visitados
Jagdtiger versión inicial
Price:
66,83 EUR


Ref:

TAMI-35295


Manufacturer:

Tamiya


Family:

AFV 1/35


Approximate weight:

0.54 kg - 1.18 lb


Description:

Jagdtiger Early
During the later stages of WWII, the heavy tank destroyer Jadgtiger (which weighed in excess of 70 tons and had an impressive 12.8cm gun and thick armor) was the heaviest tank seen on both the eastern and western fronts. Tamiya is releasing this 1/35 scale Jagdtiger after its first release 33 years ago in commemoration of the 40th year anniversary of the 1/35 Military Miniature series. Lining this Jagdtiger up with other 1/35 scale tanks like the German King Tiger Production Turret (35164), German King Tiger Porsche Turret (35169), German Tank Destroyer Jagdpanther Late Version (35203), German King Tiger (Ardennes Front) (35252), and German Tank Destroyer Hetzer Mid Production (35285) would make for an imposing display.
Recomendamos con este art�culo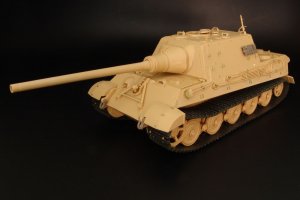 Jagdtiger Early
Jagdtiger Early
Caracteristicas
De la marca Hauler a escala 1/35 para el detallado de esta maqueta.
...[+]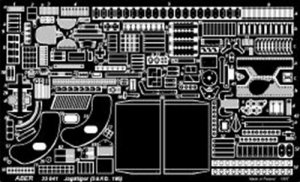 ECOMODELISMO, S.L.
Calle La Rioja 4 trasera
Tel.: +34 948 259 951
31008 PAMPLONA (Navarra) Spain
| Contact with ECOMODELISMO.com | On Us | Policy of Privacy | It registrese | Sitio web desarrolado por Accesible, s.l. |