Los últimos artículos visitados
M40 SPG 155mm Gun Motor Carriage
Price:
38,90 EUR


Ref:

AFVC-35031


Manufacturer:

Afv


Family:

AFV 1/35


Approximate weight:

0.35 kg - 0.77 lb


Description:

M40 SPG 155mm Gun Motor Carriage
Scale model in plastic to scale 1/ 35 in order to mount and paint.
The T83 (later designed M-40) enter in mass production in 1945.Alhough too late to see actions in WWII ( except some prototypes under T83 name with the US Army 991th Battalion around Koln Germany ibn February 1945). It was extensively used during the Korean war.

Relacionados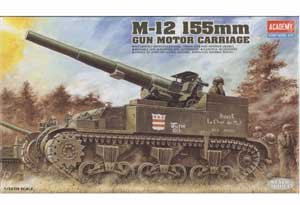 ECOMODELISMO, S.L.
Calle La Rioja 4 trasera
Tel.: +34 948 259 951
31008 PAMPLONA (Navarra) Spain
| Contact with ECOMODELISMO.com | On Us | Policy of Privacy | It registrese | Sitio web desarrolado por Accesible, s.l. |