Los últimos artículos visitados
M551 Sheridan
Price:
37,50 EUR


Ref:

ACAD-13208


Manufacturer:

Academy


Family:

AFV 1/35


Approximate weight:

0.44 kg - 0.98 lb


Description:

M551 Sheridan [Gulf War]
History
The first Armored Recon Airborne Assault Vehicle M551 Sheridan tanks rolled off the assembly line in 1965, with many changes from the 12 original prototypes; the most noticeable was the far more angular, welded aluminum, hull shape for better ballistic protection, new road wheels and flotation gear. Powered by a 300 HP V6 water-cooled, turbocharged diesel, its six speed transmission (four forward-two reverse) and high horsepower to weight ratio gave it a 40 MPH top speed, with a 375 mile range from its internal 160 gallon fuel tank.
Recomendamos con este art�culo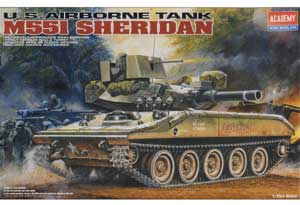 M551 Sheridan
M551 Sheridan
Maqueta en plastico inyectado para montar y pintar a escala 1/35
Historia
M551 Sheri
...[+]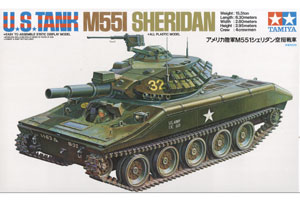 U.S.M551 Sheridan
U.S.M551 Sheridan
Caracteristicas
Maqueta a escala 1/35 de la marca Tamiya para montar y pintar.
...[+]
Relacionados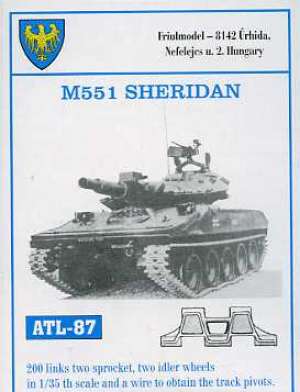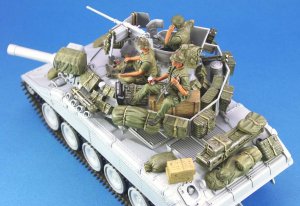 ECOMODELISMO, S.L.
Calle La Rioja 4 trasera
Tel.: +34 948 259 951
31008 PAMPLONA (Navarra) Spain
| Contact with ECOMODELISMO.com | On Us | Policy of Privacy | It registrese | Sitio web desarrolado por Accesible, s.l. |