Los últimos artículos visitados
North American Aviation P-51D Mustang
Article in supply
Price:
74,35 EUR


Ref:

AIRF-14001A


Manufacturer:

Airfix


Family:

Aircraft 1/24


Approximate weight:

0.41 kg - 0.90 lb


Description:

North American Aviation P-51D Mustang
The Mustang was among the best and most well-known fighters used by the U.S. Army Air Forces during World War II. Possessing excellent range and manouverability, the P-51 operated primarily as a long-range escort fighter and also as a ground attack fighter-bomber.

The Mustang served in nearly every combat zone during WWII, and later fought in the Korean War.

The P-51D incorporated several improvements, and it became the most numerous variant with nearly 8,000 being built. The most obvious change was a new "bubble-top" canopy that greatly improved the pilot's vision. The P-51D also received the new K-14 gunsight, an increase from four to six .50-cal machine guns, and a simplified ammunition feed system that considerably reduced gun jams. The P-51D arrived in quantity in Europe in the spring of 1944, becoming the USAAF's primary long range escort fighter. The versatile Mustang also served as a fighter-bomber and reconnaissance aircraft. Few Luftwaffe aircraft could match the P-51D -- by the end of the war, Mustangs had destroyed 4,950 enemy aircraft in the air, more than any other USAAF fighter in Europe. P-51Ds arrived in the Pacific and CBI theatres by the end of 1944. In the spring of 1945, Iwo Jima-based P-51Ds started flying long-range B-29 escort and low-level fighter-bomber missions against ground targets in Japan.
Relacionados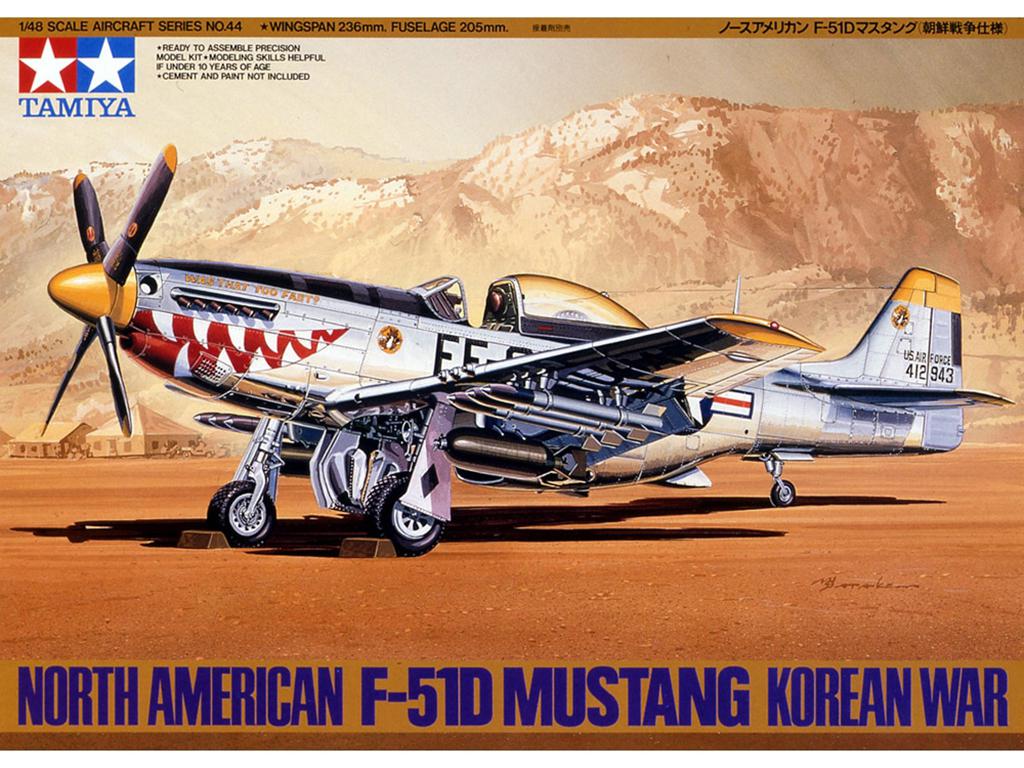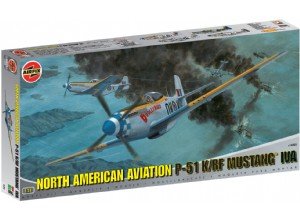 ECOMODELISMO, S.L.
Calle La Rioja 4 trasera
Tel.: +34 948 259 951
31008 PAMPLONA (Navarra) Spain
| Contact with ECOMODELISMO.com | On Us | Policy of Privacy | It registrese | Sitio web desarrolado por Accesible, s.l. |